Micro-Needling
REVIDERM SkinNeedler – efficient micro-needling for firm and beautiful skin

For more than a decade, micro-needling has been considered the secret weapon among anti-aging methods used to treat visible skin problems. Activate the benefits of your skin's natural protective mechanisms with the micro-needling method, which is based on the principle of applying tiny punctures to your skin that stimulate your tissue to immediately regenerate itself.
Cell growth and regeneration – micro-needling activates your skin's natural beauty
REVIDERM's state-of-the-art micro-needling technology SkinNeedler perforates the surface of your skin with ultra-fine needles without damaging it. The targeted treatment stimulates cell growth and strengthens the resistability of your skin with long-lasting results. At the same, the micro-needling method boosts the collagenous fibers in your skin's tissue.
Cutting-edge technology for outstanding skincare results
The state-of-the-art technique allows you to enjoy firmer skin with greater elasticity and visibly reduced fine lines and wrinkles.
1) Instant effects, significant improvements right after the first treatment*:
• Skin becomes visibly firmer and smoother
• Complexion appears firmer and more radiant
• Complexion looks more even
2) Lonmg-term effects of the curative treatment*:
• Builds up and thickens the epidermis
• Improves moisture retention
• Eliminates areas of structural damage
• Remodels collagenous fibers
* In-vivo study with test persons, 2015
** According to scientific literature data on micro-needling.Optimal results after approx. 8 months.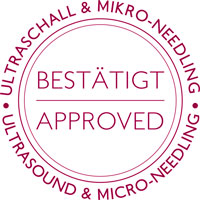 In comparison to other products, our method is considerably:
More precise: Ultra-fine needles arranged closely together in a row ensure exact treatment results.
More effective: The 4.5 watt motor is one of the most powerful on the market and ensures that the fine needles penetrate your skin exactly where required before being quickly removed.
Gentler: Thanks to the significantly higher frequency, your skin is not scratched or torn, enabling it to be cared for efficiently without any side effects.
REVIDERM developed the highly active formula, increasing the effects of the Micro-Needlings with the SkinNeedler:
Hypersensitive skin that is prone to allergies, seborrhoea sicca related to the nervous system
Aging skin with declining firmness.