Permanent Make-up
Permanent Make-up (PMU) – also called pigmentation or contour make-up describes special cosmetic tattoos used on the face to create permanent long-lasting artificial eyelid-lines or lip-contours. The permanent make-up is a long-lasting contouring and/or filling with micropigment colours for eyebrows, eye liner or lips. Long-lasting in this context does not mean a contouring or filling for a lifetime because a permanent make-up lasts about 3 – 5 years and fades year after year.
Permanent make-up is a question of confidence
Where can I find a competent expert?
1. A competent expert in pigmentation should have finished a professional training to guarantee the experience that is necessary.
Zofia, our pigmentation expert at Beautyworld, took part in a certified training in 2000 at Long Time Liner in Berlin, Germany. Since then, Zofia realised and accompanied numerous treatments.
Zofia is convinced that every client gets the best! Therefore, the permanent make-up treatments are realised with a pigment machine and pigment colours from the German provider PERMANENT-Line. To make our service perfect, Zofia took part in a specialized training in 2012 regarding the pigment machine and colours.
2. Hygiene is very important. Beautyworld is very concerned about hygiene.
3. References are decisive – especially personal recommendations, not only by pictures.
Meanwhile, Zofia has realized numerous pigmentations on plenty of clients. We will be pleased to provide you with personal contacts for your personal examination of our work.
4. High-quality colours are a must.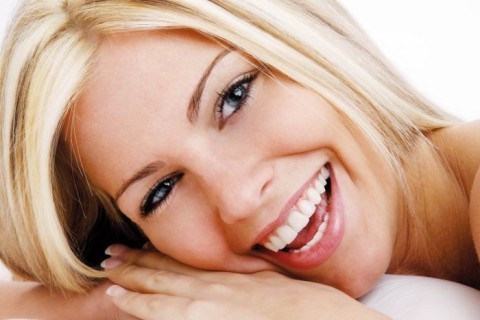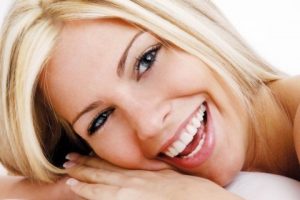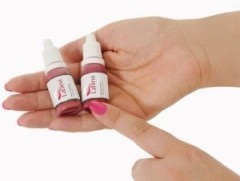 Pigment colours
The pigment colours from PERMANENT Line contain no iron oxide that have the ability to alter colours from a brown to orange reddish over a few months time.
If a client has received permanent make-up from another professional and the colour has faded into a reddish tone, we are able to correct the colour by drawing over with our special free iron oxide pigments to achieve the desired look.
No restrictions on MRT scans
It is common that patients with permanent make-up or tattoos who require an MRT exam (magnetic resonance tomography) often are rejected by medical specialists because of the iron oxide that is in the pigments or the tattoos. The reason is the existence of very strong magnetic fields and radio waves emitted during an MRT.
A pigmentation of iron oxide can heat in the skin during the MRT exam and cause redness and light burns in these areas. This originates from the iron molecules in the skin, which are ferromagnetic compounds resulting in an attraction to the magnetic fields and start to oscillate.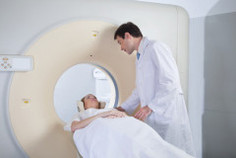 Look young and fresh
Permanent make-up enjoys a growing popularity because nearly every woman will benefit from the get-and-go convenience of having a 24-hour expressive, youthful, fresh and natural appearance.
When our esteemed clients refer their daughters to be treated at Beautyworld, we understand this as a special sign of confidence. Young women benefit from a smooth eyelid line that reflects exactly their eye colour as well as a discreet natural lip contour that may give them a more grown-up, attractive and sensual appearance.
Perceived blemishes can be evened out quite effectively with a discreet basic make-up, leaving the client feeling more confident than in his/her natural state. The idea is to strike a balance between emphasising the individuality and preserving the natural beauty.
Some frequently spontaneous ideas may have turned out to be regretful decisions. We decline to pursue trendy looks or extravagant extremes in the best interest of our clients.
Zofia recommends:
"Less is more"- this is our advice to younger women who may not have found their own personal make-up style yet. Especially young people need professional assistance through responsibility, experience and empathy to make their right decision.
We are very pleased to find that so many young women value good quality.
State of health before starting the treatment
Basically you should feel good and healthy before starting the treatment. However, we will be forced not to pigment or to postpone the treatment if the client suffers one of the following diseases:
Any kind of infectious diseases, such as a strong cold, conjunctivitis, herpes zoster, aids and hepatitis (to mention a part of them)
Cardiac dysrhythmias / valvular heart diseases
Blood clotting problems
Skin alterations in the pigmentation area (warts, birth marks,…)
Serious mental disorder
Allergies and hypersensitivities: Clients, who tend to suffer from allergies or hypersensitivities, are advised to test the desired colour in an unobtrusive spot. Allergies which cause swellings and itching during the use of our colours can be almost excluded.
Pregnancy: We advise pregnant women to wait with a permanent make-up after the childbirth and lactation. The light, external anaesthetics may affect the blood circulation.
Glaucoma: People who suffer from glaucoma have a consistently raised intraocular pressure. We only can pigment an eye liner if the client can certify by a doctor, who thus testifies that he sees no medical reason. Eyebrows and lip embellishments are not affected.
Diabetics and marcumar patients: It is possible that clients taking anticoagulant drugs and diabetic patients may suffer small haematoma. Nevertheless, they disappear after a couple of days once the treatment has finished. Especially this kind of clients should be treated by experienced permanent make-up experts. Contact your doctor before starting the treatment.
Treatment concept of Beautyworld
The skin is only able to absorb a limited quantity of pigment colour. Thus, every treatment of eyebrows, eye liner or lip embellishment has to be realized in 2 – 3 sessions, normally within an interval of 2 – 6 weeks. The price for the treatment includes the first session and two follow-up sessions to repeat the pigmentation, which are necessary to guarantee the desired look. This should be done within 6 months after the invoice date. Permanent make-up can fade in the UV-light. Thus, we recommend the application of UV stabilizers during sun-bathing.
Temporary side effects
Before starting the treatment, the client will be informed about temporary negative side effects that may occur during the first hours or days after the treatment. The client should be able to determine the optimal date for the treatment and consider the temporary difficulties in daily life.
Excess of colour for some days
For all permanent make-up treatments it has to be considered that the colour result creates a more intensive shade during a period of 3 -5 days and which differs to the determined shade before the treatment. This is due to an excess of colour on the dry, absorptive horny layer of the skin during the first days after the embellishment and will peel away little by little. After approximately one week after the production of a new horny layer over the pigmentation, the colours will appear in their discreet shade on the skin and leave a natural look. The extension of eyebrows, developed by us using a natural looking hair technique, does not cause any negative side effects. Probably the applied permanent make-up pigmentation may last during some days in a darker shade than agreed before.
Light swellings and redness
The pigmented area of eyebrows is insensible to the treatment, whereas eye lids and lips sometimes get swollen and rarely reddened. Especially people with a sluggish lymph circulation react with a light swelling due to the local anaesthetic. After a few hours the swelling disappears on its own. We advise to keep the area of eyes and mouth chilled after the treatment, and try to move as much as possible to activate the natural lymphatic circulation. The pigmented skin regions should not be painted or treated with normal cosmetic products by the client during the first week after the treatment because of hygienic reasons. Recommendation: We recommend dyeing the eyelashes three days before starting the treatment!
Proper care after the treatment
Ointments should be applied using a cotton bud. Self-tanners and other decorative supplements may produce colour alterations and unnecessary skin irritations. Rarely, a deficient hygiene during the first days after the pigmentation may cause infections. Please do not remove the encrustation from the pigmentation. It peels off on its own little by little after 2 -5 days. Basically we advice to avoid the following activities: During the first week after the treatment sun-bathing, solarium, swimming-pool, sauna and make-up have to be avoided!
Herpes from time to time
It is possible that clients, who already have suffered once or twice herpes simplex on their lips, could get herpes again on the area of the mouth a few days after the treatment. People without remembering herpes in their life, could suffer from the small blisters or sores. This side effect very often appears only on the third day after the treatment because the latent viruses in the body generally need two days to lead to the typical temporary disease pattern. We pigment the desired lip contouring or colour refreshing on the entire lip epithelium for clients, who accept getting herpes a few days after the treatment. Herpes can be alleviated by prophylactic tablets before starting the treatment. Also it is possible to reduce herpes on lips with the application of antiviral creams after the treatment. Once the healing period has finished, the affected areas are carefully pigmented again in a new session. Due to our long experience, we can recommend effective and well-tolerated agents. You should also consult your personal doctor or pharmacist.
Charisma of self-confident women
A woman who is in balance and peace with her own image will express joy and contentment with her gestures, charme and sparkling eyes. Feathered eyebrows, everlasting eye liner and beautifully enhanced lips can quickly be glamorized with mascara, eye-shadow and a lipstick and be coordinated with the wardrobe and event.
What fascinates us more than mere beauty is charisma. This particular expression is the result of self respect, discipline and a positive outlook on life. A woman with charisma is not noticed alone by her good posture, distinctive feature and well manicured look, her expression comes from a good heart, good sense of humour and respect for herself and others. We want to help all women to find their inner and outward beauty, to enhance, preserve and to enjoy it.
A look can speak a thousand words. The non-verbal communication plays a particular part in human personal interaction. People who have been familiar with each other for a long time are true masters in this non-verbal communication.
Growing older – staying attractive
The older a woman gets, the more she appreciates cosmetic treatments, which will help her to maintain the balance of the perceived self image of her younger years and the real mirror image from today. Any woman can and wants to stay vibrant and attractive throughout the years of her age. The objective of our permanent make-up treatment is to boost the natural attractiveness, by slightly underlining and to help the client to achieve this goal of a spontaneous sympathy and enchantment.
Permanent make-up can help to minimize the signs of ageing very effectively:
Enhancement and lift of the eyebrows
More youthful with eye liner
Embellishment of small and wrinkly lips
Best Ager – active and attractive
Delaying the ageing process has been an ancient desire among all people. Never before did we have as many effective methods as in today's world. Ageing no longer means saying good-bye to good health and attractive looks.
The new vitality and fervour of today's "young elders" is part of the new anti-ageing-movement.
In addition to extending our physical health, we want to contribute to the ability to maintain our physical beauty. They say "at seventeen one still has dreams" – fact is: at 50 one is able to finally realize them.
Thin and sparse eyebrows can be filled by adding hair-like strokes in between the existing hair. The double eye liner thickens and darkens the lashes and enhances the colour of beautiful eyes.
This eliminates to need for eye shadows or mascaras for many mature women. The full lip shading and lip contour lend a fuller look and are better supplied with blood.
Middle-aged people tend to be discerning and critical. They are looking for activities in health, athletics, leisure and wellness that provide a long-term sense of well-being. It is important to be satisfied with the look in the mirror.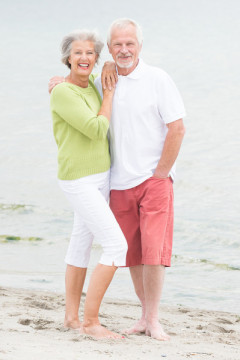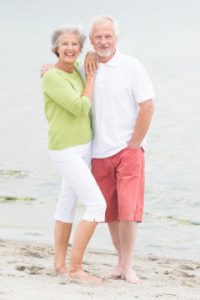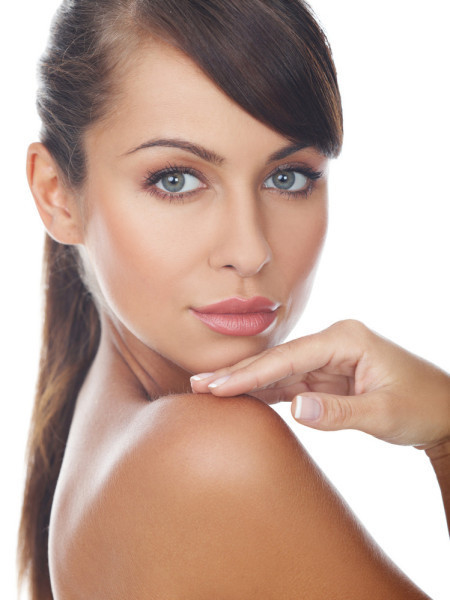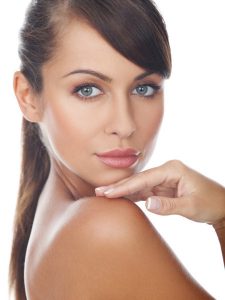 Once made up-everlasting beauty
Beautyworld treats women of all ages and walks of life. Especially busy professional women, contact or eyeglass wearers, and senior citizens appreciate our manifold and long-lasting possibilities of embellishment. Whether you're an athlete, a professional or in your precious spare time- this make-up will not let you down!
No more touching up your make-up
Always accurately and discretely made up
No more runny eye liner or lipstick
No more lipstick marks on glasses
Around-the-clock- beauty
Permanent make-up, feathered eyebrows, long-lasting eye liner and lip embellishments will make you feel more vibrant and expressive 24 hours a day. With your masterful PERMANENT make-up you can be assured to always appear accurately and discretely made up.